We have the honour of working with some wonderful wedding suppliers in a variety of settings. A service that is becoming increasingly more popular is the hiring of a celebrant for wedding ceremonies. Having said that, it seems some of our couples didn't even realise this was an option, so we thought we'd help spread the word!
We called upon the lovely Deborah Page of True to You Celebrancy to shed a little more light on the advantages of opting for an alternative style of ceremony and the things to consider when doing so.
Q/ When would couples typically use a celebrant for their wedding and what are the advantages of doing so?
A/ Increasingly couples are choosing to take control over their wedding day. They are looking for something different, something that gives them freedom to celebrate their wedding in the way that they want to celebrate it and where they want to celebrant it. They want to own it and not be constrained by the more traditional ceremonies such as church weddings, registry offices and council led registrar weddings. Now don't get me wrong. A celebrant is all about promoting choice so, if a traditional wedding ceremony is what you want, then it is important that you make that choice or you will not have the day that you wish for. As celebrants we see so many excited couples looking for that something special, something creative, something that truly narrates the story of their love, their journey, who they are and their mutual hopes and aspirations as they join together and begin their journey into married life. No standard templates used by hundreds of couples before you here! Having the opportunity to co-author the content of your wedding ceremony itself, the vows, the promises, and all of the important things that you wish share with those important to you during the ceremony is what having a celebrant is all about.
Another very popular reason for choosing a celebrant is that it allows a couple total freedom over the venue for the wedding ceremony. As it stands, the law in England limits the legal registration of a wedding to a very limited number of venues. These have to be licenced in order to register the wedding. Many stately homes have this arrangement. Now let's imagine that you love the outdoors, you want a festival themed wedding or you have a special place, one that is meaningful to you as a couple and you want to be married there. If this is the case, then a celebrant led wedding gives you the option to be married absolutely anywhere you chose. A tipi in the beautiful countryside? By a waterfall? In a forest? The only limitation here is your imagination! This is not something that a council registrar will be able to do.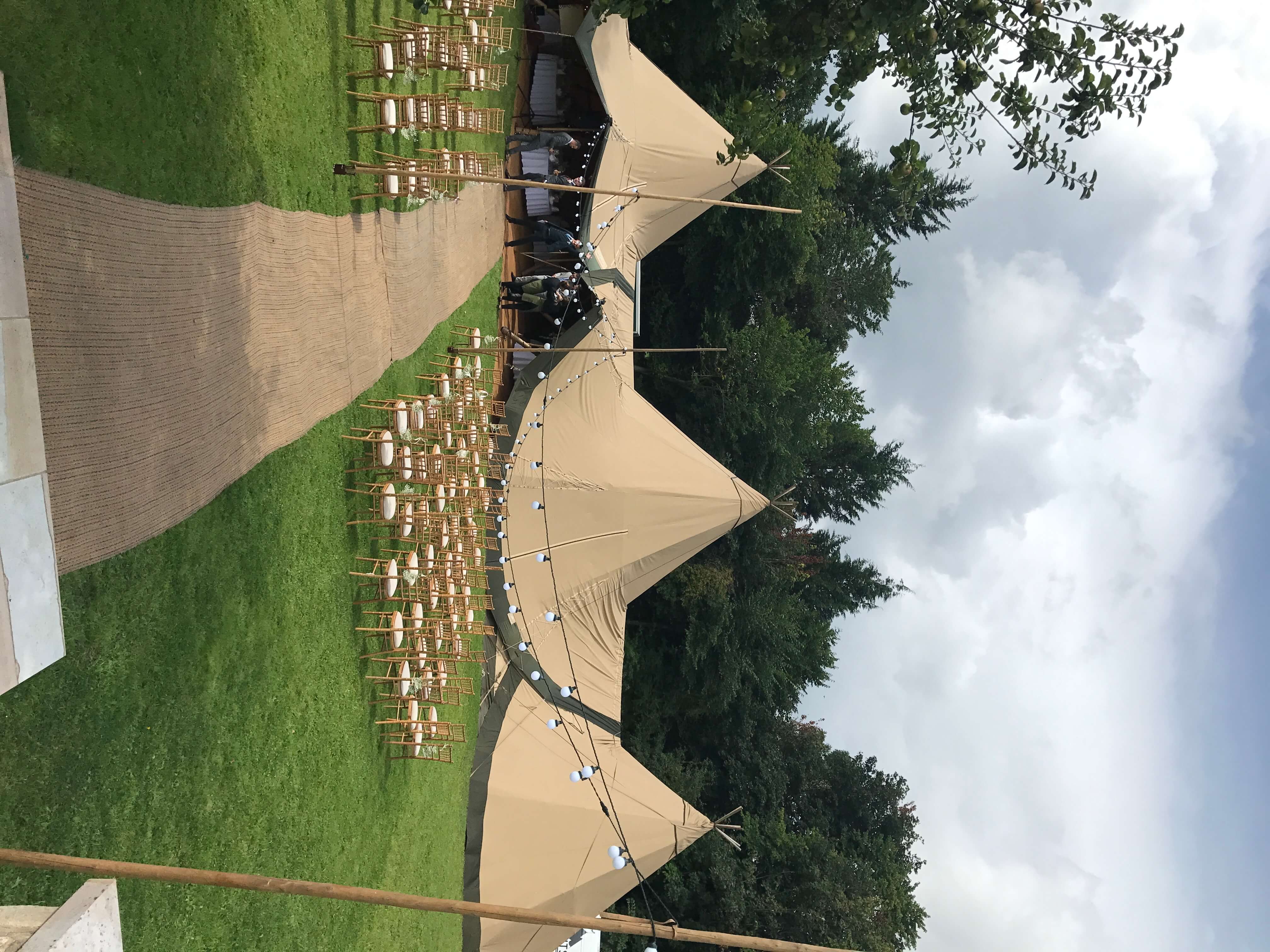 Q/ Would a legal marriage registration still need to be undergone?
A/ Yes. In the UK, the legal registration of a marriage is a slightly different matter to the ritual of the wedding ceremony. Across much of the continent and in Southern Ireland for example, the registration and ceremony are already a two-step process. A celebrant creates the ceremony and officiates at it. We are not able to do the paperwork in order to legally register the wedding. Registering your wedding and completing the paperwork is a very quick and simple process. It is a brief 10 minute pre-booked appointment at your local registry office costing around £45.00 / £50.00. You make you legally binding declarations and contracting statements in front of two witnesses. Bob's your Uncle, all done. Most couples do this a day or so before their formal wedding ceremony. The rest is the formal celebration of your marriage and is absolutely your gift to design.
Q/ Are there different styles of ceremony that can be carried out by a celebrant and where can these take place?
A/ Yes. The possibilities are endless. I tell all my couples that anything goes – assuming of course that it is legal and safe! Themed weddings are really popular – Harry Potter themed, Lord of the Rings themed, Vintage and lindy bop / tea dance are really popular too. Why not add a unique symbolic ceremonial ritual, one that truly represents you as a couple? Sand ceremonies and candle lighting ceremonies are very popular and, if you choose, can allow you to involve other key people in the wedding party. Some of the older rituals have had a real renaissance. Handfasting and jumping the broom for example. You could think right out of the box and have an alcohol themed wedding incorporating a Gin, wine or whisky blending ceremony for example! Don't make the measures too large though. Most celebrants would struggle to carry you both back down the aisle!! There are more details about symbolic rituals on my website.
Q/ Can family and friends get involved in the ceremony with readings etc?
A/ Absolutely. As many as you like. Celebrants are not time limited and will often officiate at much longer ceremonies than registrars. This lends itself to the time needed to create and deliver a ceremony involving children, family, important friends and pets. Yes pets – why not. They are part of the family. Children love to be involved in the ceremony itself. Sand ceremonies for example, are a great way to get them up front and in the thick of things. I have had a dog at a naming ceremony! They say never work with children and animals but to date, I have had nothing but fun doing so!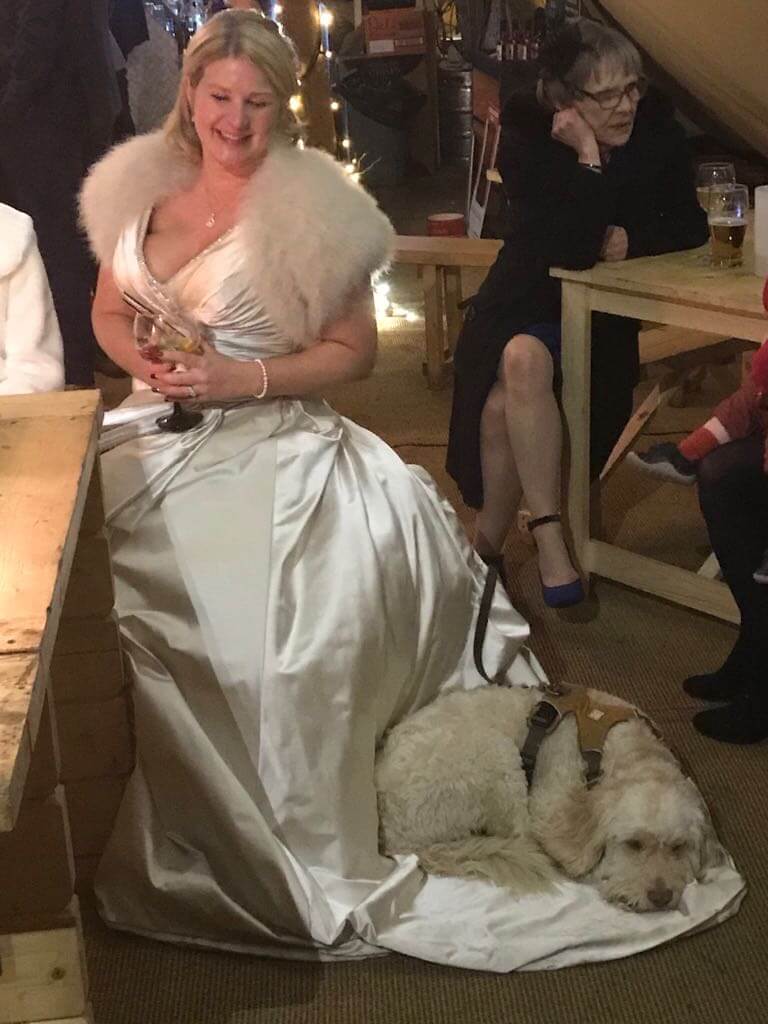 Q/ What sort of planning/preparation is involved for couples wanting get hold a ceremony with a celebrant and what costs are involved?
A/ Your first step is to find a professional celebrant. There a number of online directories that will help you search by region and date. You can see the profiles of the registered celebrants and find link to their websites and social media platforms. This can save you a lot of time – something that becomes precious when there is so much to organise. Check out these recommended directories; https://www.thecelebrantdirectory.com and https://www.guidesforbrides.co.uk/wedding-suppliers .
You can expect your celebrant to make an introductory contact, often a telephone call. This will often be followed up by an informal face to face meeting so that you can get to meet and decide if you feel that celebrant suits your needs and personalities. Most bookings are made here as it is rare that people do not feel quite assured after meeting their celebrant for the first time - ahhh. Love at first sight. Typically, Once you have paid a deposit and reserved your celebrant, they will meet with you to really get to know you as a couple. Some of us have fun questionnaires, some just let the conversation flow. Either way, the purpose is to make sure that that you get your story across and agree exactly what you want for your day. This may include exploring symbolic rituals if you choose to have them and how you want to involve other people. A first draft of the ceremony will normally be sent to you. Feel free to make as many changes as necessary. This is your day. Many celebrants include attending a wedding ceremony rehearsal in their price. This can really help calm the pre-wedding jitters, well this and a stiff drink of course. Prices for a professional celebrant range but you can expect to pay between £450.00 - £600.00.
Finally, above all remember it is your day. Have fun, create, enjoy and celebrate your love in a way that is true to you. #yourdayyourway
A huge thank you to Deborah for her advice and such a detailed insight. Take a look at Deborah's website to find out more about her wonderful business - https://www.truetoyoucelebrancy.com