As you can imagine we find ourselves in some pretty stunning locations each year as we set up for our wonderful events. Every now and then we work with venues so unique we just have to shout about them.
May brought a glorious day celebrating the lovely Mat and Lucy's wedding down by the river on Kilnsey Park Estate in North Yorkshire. Wow, what an amazing spot. We caught up with the Kilnsey team for a little Q and A session to find out a bit more about this very special place:
Q/ What makes Kilnsey Park Estate such a unique wedding venue?
A/ Kilnsey Park Estate is such a unique wedding venue for many reasons, for one we are based in the beautiful and breath taking Yorkshire Dales, surrounded by 1000 acres of privately owned countryside and woodland.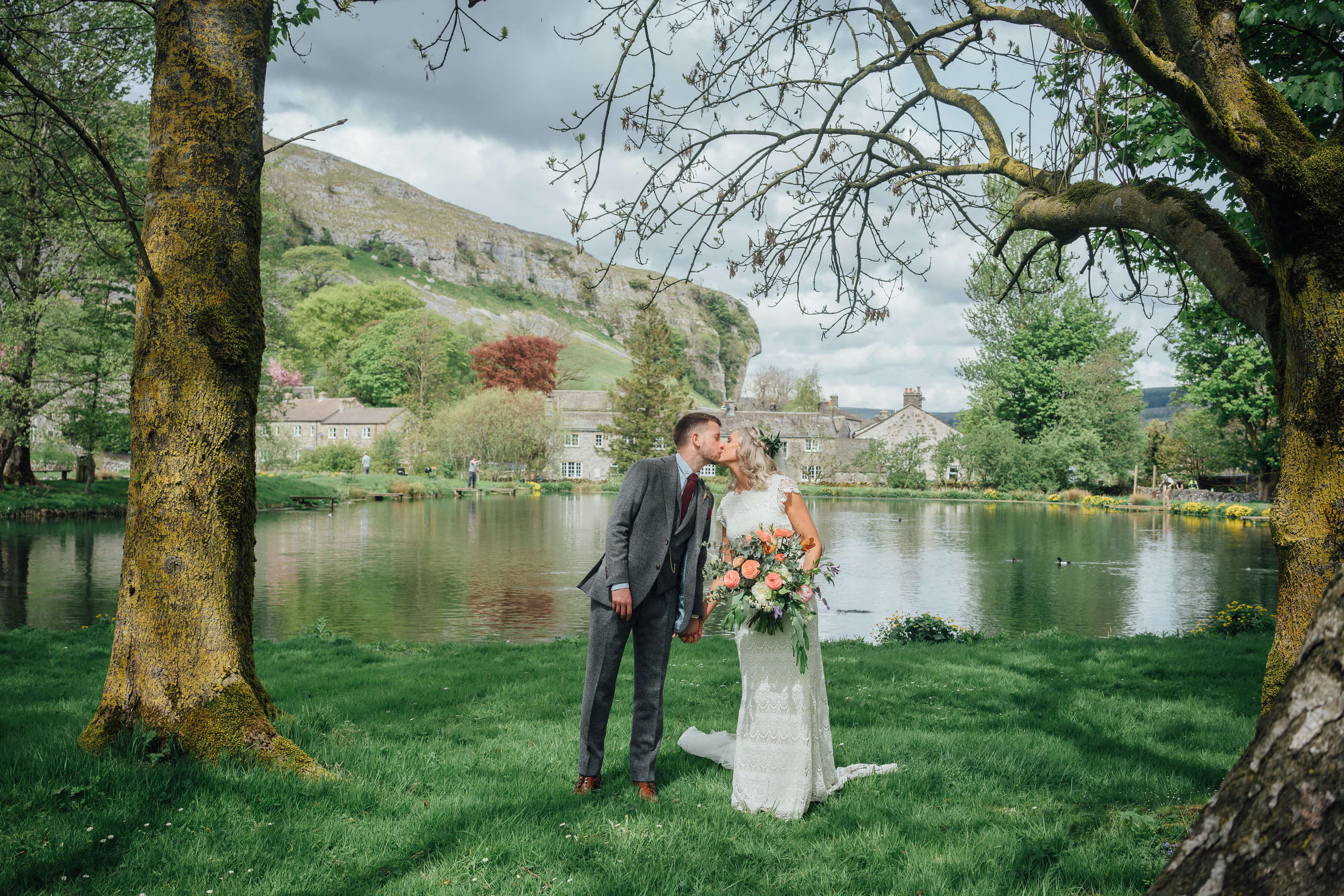 Q/ What sort of couples would you recommend Kilnsey Estate to?
A/ We would recommend our venue to couples who enjoy the outdoors, who appreciate the countryside and amazing views. That being said we are a bespoke country style wedding venue, and therefore would also recommend to city folk who want to break away from the hustle and bustle of city life and celebrate their wedding in an idyllic, unspoiled, simply stunning venue.
Q/ What facilities are available to couples booking a wedding with you?
A/ We offer exclusive use of the River Meadow for 3 days, 1 for your event plus set up and removal time, up to 180 guests on the premises and amplified music until midnight. All this plus our help, we want to help couples as much as possible and make this an easy process for them, we will be there to help them from the moment they look around the venue to the wedding ceremony itself to make sure it all runs smoothly.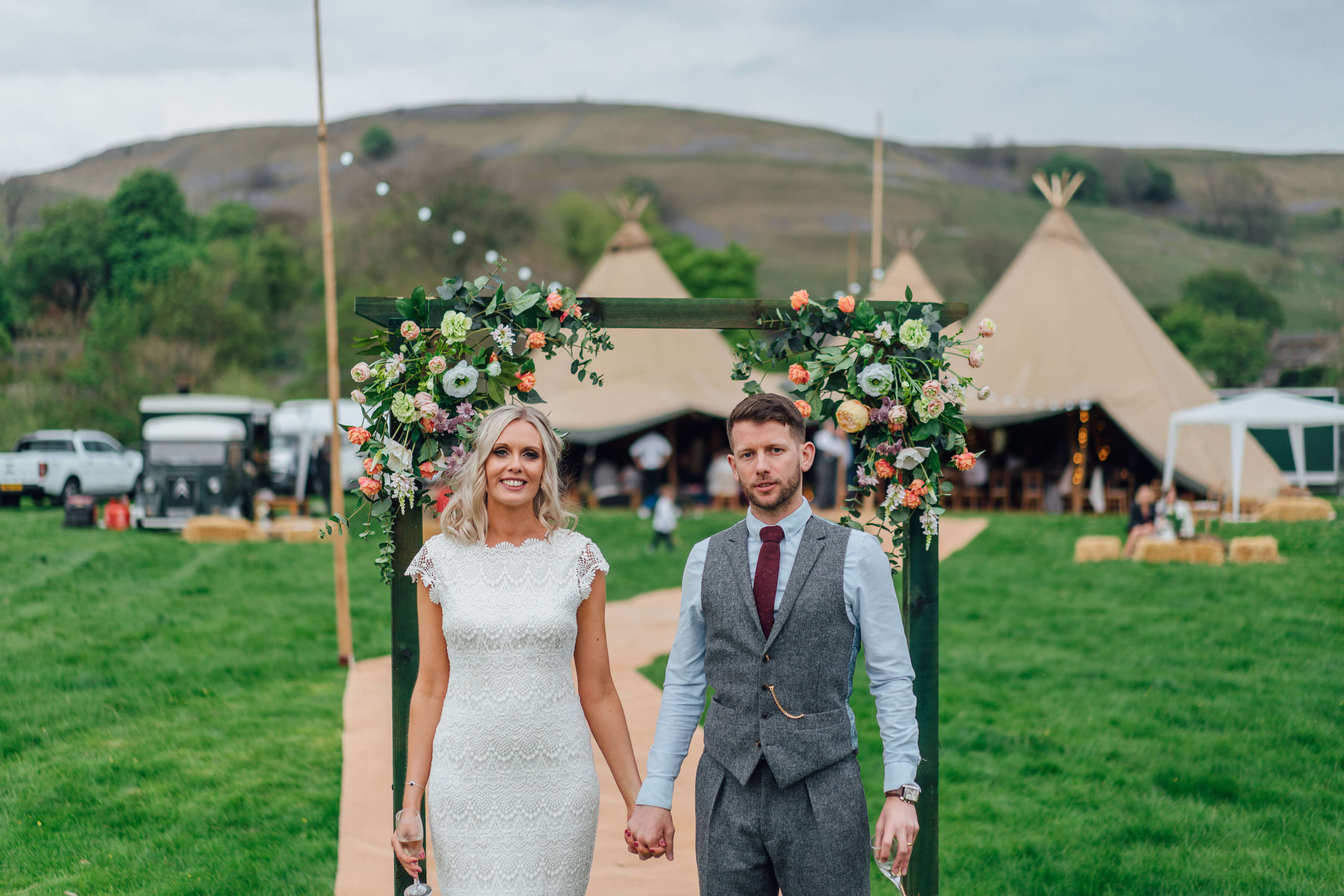 Q/ We're excited to hear that Kilnsey Park Estate is now a licensed ceremony venue - tell us a bit about ceremonies on the Estate.
A/ The ceremony field is situated close to a picturesque lake with the green valley of Upper Wharfedale as its backdrop. The hay meadow, surrounded by traditional Dales stone walls offers the perfect space for couples to exchange their vows!
Couples can enjoy a rustic, relaxed ceremony in our hand-built oak wedding gazebo, as guests can watch from hay bales (something we recommend to add to the whole country atmosphere, AND looks really effective!).
The field is private with trees surrounding it, meaning no intrusion from any walkers in the surrounding area, and the day can really be about the happy couple.
Q/ Are couples able to choose their own suppliers when planning a wedding with you?
A/ Yes, of course! We have a list of recommended suppliers that we have liaised, worked with and love…We wanted to put together a list so we could offer couples the best in the business, we wouldn't recommend anyone who we didn't love! Check out our Instagram @kilnseyestateweddings to see some of our suppliers in action!
Q/ If you had to sum up Kilnsey Estate Weddings in three words what would they be?
A/ Enchanting, panoramic beauty
Kilnsey Park Estate is just perfect for teepee weddings and we're very proud to be a recommended supplier. Get in touch with the lovely Kilnsey team to discuss your dream day in this simply stunning location.
Facebook: @kilnseyestateweddings | Twitter: @KilnseyWeddings |Instagram: @Kilnseyestateweddings | Website: https://kilnseypark.co.uk/site/plan-visit/groups/weddings-2/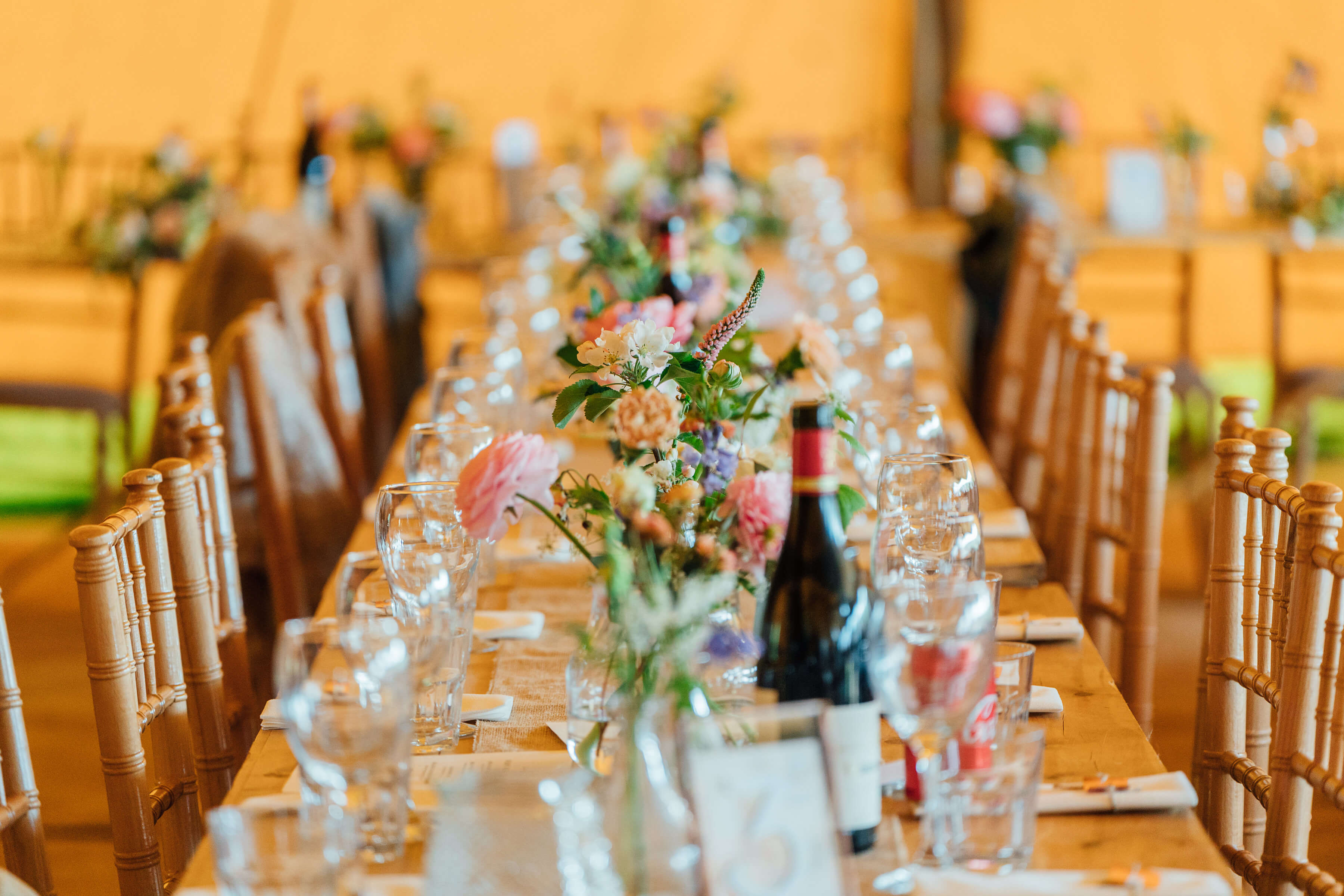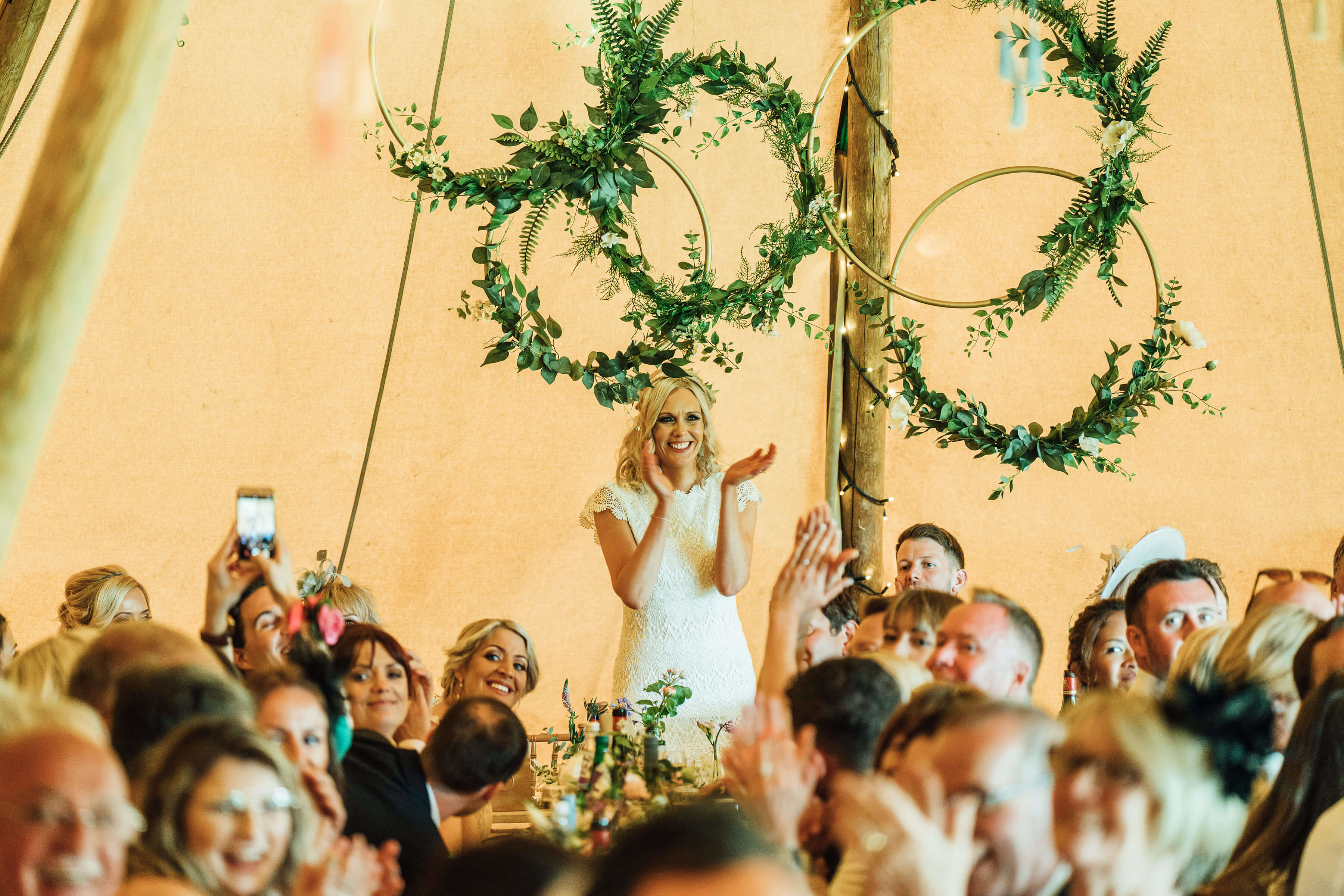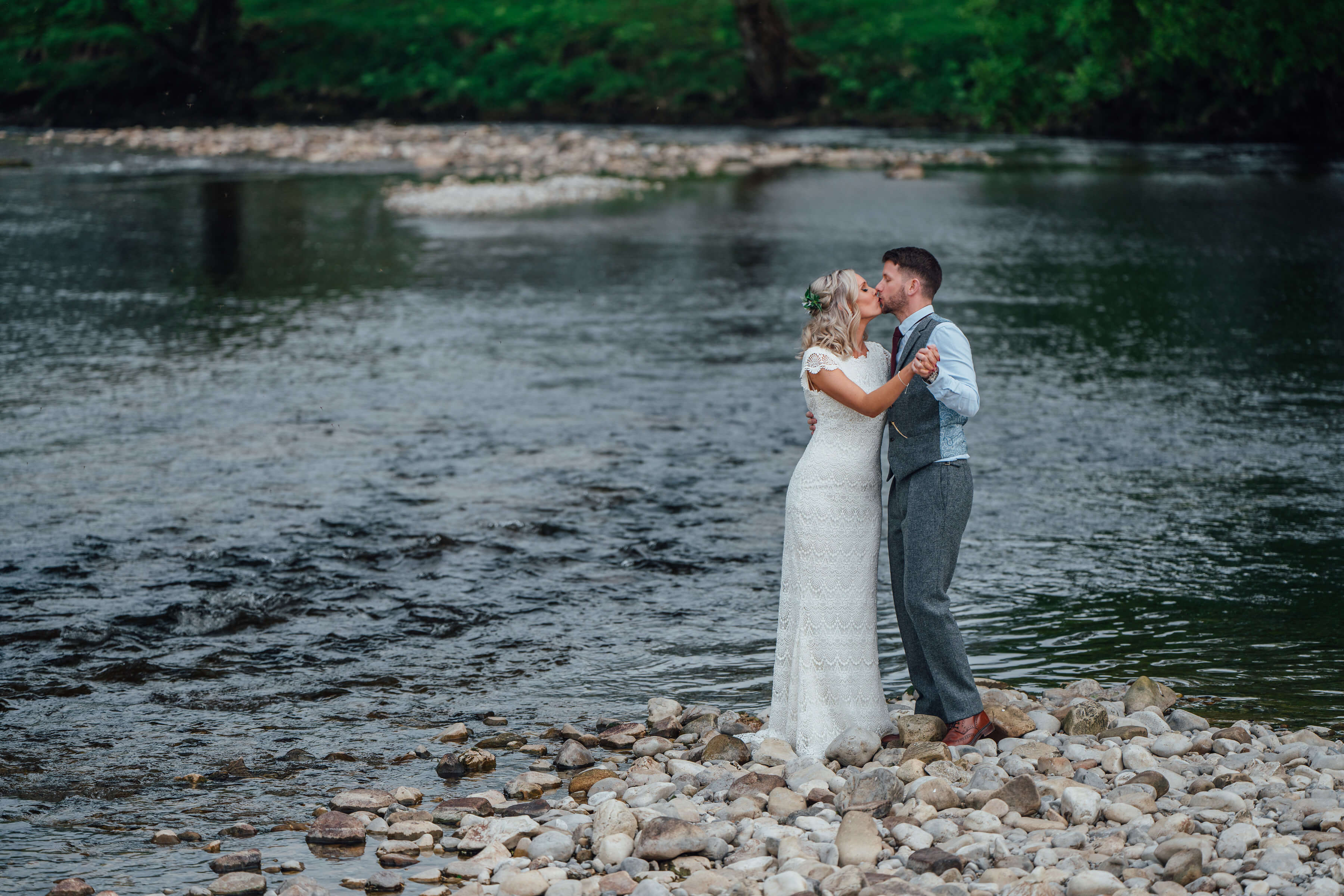 Photo credit: Mr & Mrs Wedding Photography - http://www.mr-and-mrs-wedding-photography.co.uk/